As the dad of two wee girls who travels a lot I am always looking out for ace new toys.
When the – I have to admit slightly weird looking – UKick was delivered to my house I was willing to give it a try. I wasn't convinced at first sight, neither whether the even more cynical dragons of BBC TV's Dragon's Den, who chose not to invest in it when it appeared on TV.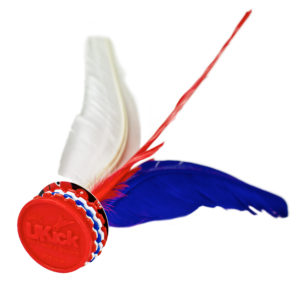 I have to say, though, that on this one the dragons were wrong! I'm actually in good company as David Robson's creation has been backed by retail toy giant Hamleys. How best to explain this unique toy? Well it's a sort of fusion of badminton and street football. It takes its fun cue from the Asian game of jianzi, with the aim of the game supremely simple – to keep UKick off the ground with either your hands or feet.
David was proud of the Hamleys launch, declaring "It's been an exhausting yet exhilarating journey taking UKick from inception to where we are today – with the product being backed by a major UK distributor and stocked in all good retailers. I wouldn't change it for a second, I can't wait to see what this thing can do. Let the UKick craze commence!"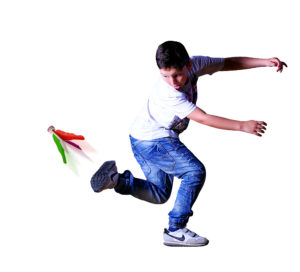 My girls were instant converts too and – if I'm being honest – I'm quite a fan too and have had a few knockabouts when they have gone to bed! If you are looking for a unusual, but massively fun, Christmas or birthday present, or just a wee treat to give a wee one the UKick fits the fun bill.
*The Ukick retails at £7.99 and is available from Hamleys, Red5 and Smyths*
More information available at www.ukick.co.uk
Also on InsiderScotland:
Category: Features